Testimonials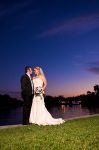 Elizabeth and Ariel
"Nate far surpassed our expectations as a photographer.  First of all, he took the initiative to get us going on our engagement shoot and scoped out a very unique and creative spot.  The shots he took completely amazed us and our family and friends as well.  He really captured the love that day with the poses, lighting, and setting - among other things. On the day of the wedding he knew everything to do - me, as the clueless bride, was very appreciative of this.  He thought of different pics to take of everything from the dress to the rings, shoes, etc.  The quality of his shots turned out so great...and he managed to take pictures at the reception without you even realizing he was there.  As a result, many of them were quite candid and really captured the true essence of the moment. I recommend Nate without reservation for any photography need."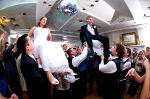 Heather and Ian
Nathan did an amazing job! All the pictures came out wonderful! During the wedding we didn't even realize he was there, all the while he was capturing every moment! His photos really captured every special moment of our wedding. From family portraits to live action on the dance floor, every picture was able to show the amazing time everyone had! Nathan was extremely great to work with. He completely understood what type of pictures we were looking for and how to effectively showcase that throughout our album. He was always professional and you could tell he loved his job!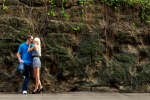 Jazmin and Ryan
We couldn't have picked a better photographer to document our wedding day! Our photos not only turned out perfect but our album was more then we could have ever hoped for! Nate had our pictures edited and posted in a timely manor, and our album turnaround was quick as well! He was so accommodating, professional and efficient the entire day and night. He didn't miss a beat! We highly recommend Nate for not only your wedding day but your engagement session as well!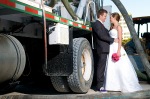 Katie and Max
"In today's world, nearly everyone can take photos... few people can actually call themselves a Photographer. Nate is one of the latter. His composition and layouts were excellent, and our memories from that wonderful day will last forever thanks to his creativity. We also greatly appreciated his flexibility, particularly shooting on some ill-placed heavy equipment, which turned out to be our favorite shots of the night. I would unquestionably recommend Nate for anyone else's wedding! Thanks again for helping make our day unforgettable!!"